Bacich News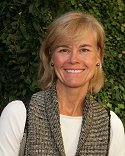 Dear Parents,
There are many important volunteer positions that Bacich parents fill each day on our campus. Parent volunteer power helps our school function smoothly and efficiently. While every volunteer makes a difference, it is our carline and crosswalk positions that have taken on greater importance this year due to the construction project. With construction has come minimal parking and more students and families walking and biking to and from school.
It is the carline volunteer's duty to see that our students get in and out of their cars safely each day. It is the crosswalk monitor's job to see that the students and their families navigate safely across the busy parking lot.
Using carline or walking or biking to school means that parents do not need to find a coveted parking spot to drop off their child, nor do they have to navigate the hustle and bustle on campus at the book ends of the school day. Parent volunteers at car line and at the crosswalk help make this process easier and safer for everyone.
We ask all parents, who use carline and the crosswalk, to follow these Safety Tips and Carline Guidelines when driving on the Bacich Campus:
Adhere to the no left turn sign into the McAllister parking lot at drop off and pick up.
Keep your placard visible for volunteers to see.
Drive slowly and carefully.
Allow volunteers to unload your children. Do not drop them off and make a U turn.
Be attentive. Children are often not paying careful attention.
Do not text or talk on your phone.
Allow for extra travel time.
Be a good role model for the children and say "thank you" to our wonderful volunteers.
Read Bacich Carline Procedures in the link below this letter.
When parents and guardians do not follow our Safety Tips and Carline Guidelines, they put everyone's children at risk. An accident, where a student is injured or worse, is a scenario that none of us want to imagine. It is therefore of the utmost importance that we all follow the same rules.
Thank you for your cooperation in the interest of our students. We appreciate each and every one of you!
Thank you,
Sally Peck
Bacich Principal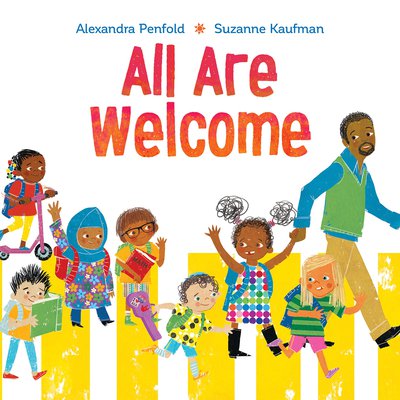 Bacich All School Book Read for October
This month each classroom at Bacich will read the children's book, All Are Welcome, by Alexandra Penfold. This is a wonderful book that celebrates inclusiveness and diversity; and reiterates the message to our kids and families that everyone is welcome in our school, in their classes, and the greater community.
We encourage you to ask your child about this story and continue the conversation at home.
Bacich Announcements
The Bacich Bear Broadcast is shown to all Bacich students on Friday mornings to share important information and announcements. This Friday's Bacich Broadcast reviews activities and spaces available to students during lunch, and some tips to enjoy time in the Bacich Garden.
Halloween Parade: October 31, 10:45–11:45 a.m.
We request that our students not bring or wear scary masks of any kind to school on Halloween, and we ask that they not bring any weaponry to school to accompany their costumes on this day.
Parents and younger siblings are also asked not to wear masks on our campus during our Halloween celebrations.
The annual parade will include all grade levels and all classrooms. The students will gather on the field at 10:40 a.m. and exit our campus to parade through the McAllister Avenue neighborhood.
Bacich Site Council
Next Meeting: November 1, 2018, 3-4 p.m., Bacich Library. All parents are welcome to attend.
Bacich Resources
Please visit our Bacich Families page for information such as the Bell Schedule, Parent Handbook, and other important resources and forms.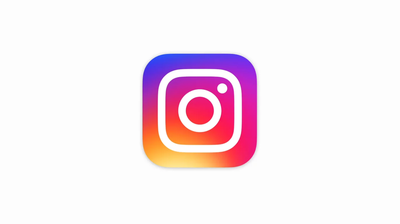 Follow Bacich on Instagram
Bacich Construction
Crosswalk and Access Updates:
We have opened a second crosswalk that runs from the bike path on the southeast side of campus, past the construction gate (which will be closed), and onto our campus at the Community Center.
Bacich Construction Sneak Peek Another area that requires additional attention from our school families is the entrance to the kindergarten parking lot located off McAllister Avenue. Please note that traveling from Sir Francis Drake, automobiles may not make a left turn into the kindergarten lot. There is a yellow sign reminding our families of this safety feature while entering our campus.
Walking access to the school office and nearby classrooms from the Sir Francis Drake parking lot will be limited; the thoroughfare along Rooms 1 – 3 will be closed due to construction in that location. Access to campus will be through the Community Center gate.