Kent News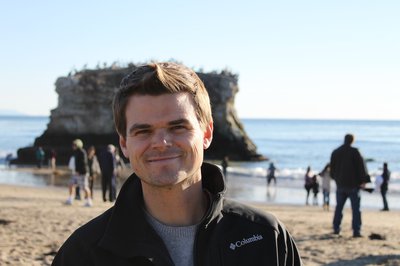 Greetings Kent Community,
I'm thrilled to share that the Marin Symphony has named our very own Mike Martinez as the 2018 Music Teacher of the Year! The award will be presented to Mr. Martinez by Supervisor Kate Sears onstage at the opening night concert this Saturday, October 27th at 8:00 p.m. at Marin Veterans' Memorial Hall in the Marin Civic Center. All interested members of the Kent community are invited to attend the concert on Saturday to help celebrate Mr. Martinez. There is a special ticket code — "KENT" — that can be used to get 50% off tickets in any section. This ticket code may be used in person at the Marin Center Box Office, online at https://tickets.marincenter.org/eventperformances.asp?evt=251, or over the phone at (415) 473-6800. Mr. Martinez continues to have a profound impact on our young musicians at Kent, and is incredibly deserving of this great honor!
During this busy time of year, students receive feedback from their teachers in a variety of forms. Through feedback on classroom activities, grades on tests and quizzes, anecdotal comments during learning experiences, hexamester grades, and/or student progress reports; teachers work to help students understand their areas of strength and areas for growth in each class.
On our weekly schedule we have two opportunities for students to receive additional help in classes that are presenting academic challenges for them. Aptly named Opportunities, this 30-minute class period on Wednesday and 40-minute class period on Thursday provides every student with additional time to work with any teacher from their schedule. The expectation is that every student is working with one of their teachers, and that every student comes prepared with materials and questions to fully benefit from the Opportunities session. Please check in with your child about how he or she is utilizing Opportunities class, and encourage your child to come to school on Wednesday and Thursday with a plan of action to get the most out of this time.
In conclusion, here is one final reminder about Halloween costume expectations prior to Halloween next week. Students may choose if they would like to participate, but for those who do, please adhere to the following guidelines:
Costumes must not interfere with school participation, including P.E. and typical classroom activities.
Students may not wear a mask that covers their face at school.
Costumes may not feature any type of weapon (gun, sword, spear, etc.), silly string, or references to drugs/alcohol.
Costumes shall be culturally sensitive and not negatively represent any race, religion, or gender.
Thanks to all parents who attended our Principal Chats this week. I look forward to seeing you at Kent soon.
Grant Althouse
Kent Principal
Kent Library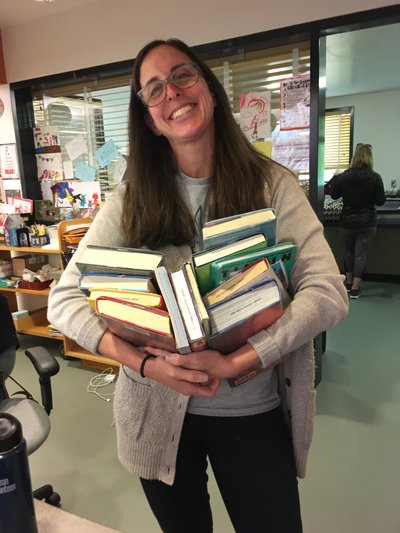 Book-a-Ween Pumpkin Contest! This year, our library council will host our first ever book-themed pumpkin decorating contest! Students may bring their entries to the library anytime between now and October 31st. The winning pumpkin decorator will receive a gift card to the Book Passage! The rules are as follows:
1. Your pumpkin must be decorated like a character from a book or related to the plot of a book.
2. You may carve or decorate your pumpkin on the outside.
3. Bring all entries to the library and make a name card with your grade and first and last name.
Día de Los Muertos: Ms. Roubinian has created an ofirenda again this year in the library in honor of Day of the Dead. If you would like to bring a photo of a loved one who has passed away and/or an object that reminds you of them, we would love to have you add your items to our altar anytime between now and November 1st. We will celebrate the Day of the Dead during lunch on Thursday, November 1st. We will watch Coco and enjoy some pan de muerto together.
Refugee All-School Read: We will be reading Alan Gratz's Refugee as a whole school this year. If you would like to purchase a book from the Book Passage for your child, you can do so by ordering online or printing out this form and bringing it to the library anytime before November 9th.
October Author Spotlight: Jacqueline Woodson
This month, we celebrate the incredible author and poet Jacqueline Woodson, who also happens to be the current national ambassador for young people's literature. Jacqueline has won many awards and has written incredible picture books for younger and older children, novels for middle grade students and young adult titles as well as poetry and an incredible memoir in verse called Brown Girl Dreaming. Her newest book, Harbor Me is geared toward middle grade students and is available for check out in the Kent Library! My favorite book by Ms. Woodson is If You Come Softly, a modern take on a Romeo and Juliet story. Check out one of her books from the library today!
Rebecca Jelen
Kent Librarian
Kent Announcements
Kent Events – Mark Your Calendars
Teens in Transition Parent Information Night: Thursday, November 1, 2018 at 6:30 p.m. in the Kent Library, parents only please
8th Grade Transition to High School Meeting: Thursday, November 15, 2018 6:30- 8:00 p.m., Kent Library parents and 8th grade students are welcome to attend.
Please read this letter outlining the request process for transcripts and teacher recommendation letters to apply to a private high school.
The final date to submit all requests for teacher recommendations and transcripts, to Kent, is Friday, December 7, 2018.
No requests will be accepted during Winter Break, as the office will be closed.
Students Applying to Transfer to Another Middle School
5th, 6th, and 7th graders applying to a private middle school or moving should contact Lisa Sandberg at lsandberg@kentfieldschools.org, so that she can facilitate the process.
Kent Good Eggs Fundraiser
Funds raised will be used to purchase the book Refugee for our "One Book School" read in December and to bring the author, Alan Gratz, to campus in the spring.
Kent Site Council
Next Meeting: November 6, 2018, 3:30-4:30 p.m., Main Office Conference Room
All Kent parents are welcome to attend Site Council meetings. Please visit our Site Council page for meeting dates, agendas, and minutes.
Kent Athletics
Kent Resources & Forms