Kent News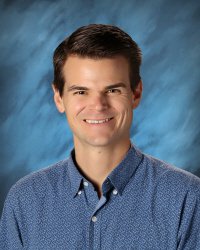 Greetings Kent Community,
Ensuring the safety and wellness of every Kent student is my most essential job responsibility as your principal. When a situation arises that can negatively affect our students, you have my commitment to clear and honest communication with our families.
On several occasions over the past three weeks, someone wrote anti-Semitic symbols in one of our boy's restrooms at school. Each time these symbols appeared, vigilant students promptly reported this graffiti to our school office staff, and we worked swiftly to remove it from our walls. While persistent investigation from school administration has not yet identified the person responsible, the graffiti has not re-appeared in the past week and a half.
Every student has the right to feel safe and supported in the school setting, and hateful symbols and/or language can have a serious impact on a child's sense of safety, belonging, and readiness to learn. We each have roles to play in the education of our students to reject hate speech, racism, and all forms of discrimination, and to educate our children about inclusive ways to treat each other as well as the responsibility to speak up and speak out when discrimination occurs.
Last week, in many classrooms across our school, students and teachers discussed the devastating attack at the Tree of Life Synagogue in Philadelphia. During these classroom discussions, students expressed fear, concern, and anger as well as their vision of a world that accepts and celebrates all people. Family conversations around the dinner table on these topics can be just as, if not more, important as the discourse happening in classrooms. Kent's vision for social emotional learning, Code RED, emphasizes the importance of Responsibility, Empathy, and Valuing Differences. These themes will continue to be central to our work of educating kind and inclusive students, empowered to challenge all forms of discrimination, wherever they may arise.
Please do not hesitate to contact me with any questions or concerns you may have about this incident.
Grant Althouse
Kent Principal
Kent Announcements
Kent Events – Mark Your Calendars
8th Grade Transition to High School Meeting: Thursday, November 15, 2018 6:30- 8:00 p.m., Kent Library parents and 8th grade students are welcome to attend.
Fundraiser: Win a Good Eggs Thanksgiving meal for you and one to gift to a friend when you join the fundraiser this week!
Funds raised will be used to purchase the book Refugee for our "One Book School" read in December and to bring the author, Alan Gratz, to campus in the spring.
Sign up here using the code: FALCONS2018. View Good Eggs information flyer..
New customers get $15 off with this code and if 20 new customers join the fundraiser, our school also gets a $500 fundraising bonus.
Please read this letter outlining the request process for transcripts and teacher recommendation letters to apply to a private high school.
The final date to submit all requests for teacher recommendations and transcripts, to Kent, is Friday, December 7, 2018.
No requests will be accepted during Winter Break, as the office will be closed.
Students Applying to Transfer to Another Middle School
5th, 6th, and 7th graders applying to a private middle school or moving should contact Lisa Sandberg at lsandberg@kentfieldschools.org, so that she can facilitate the process.
Kent Library
Kent Site Council
Next Meeting: December 4, 2018, 3:30-4:30 p.m., Main Office Conference Room
All Kent parents are welcome to attend Site Council meetings. Please visit our Site Council page for meeting dates, agendas, and minutes.
Kent Athletics
Kent Resources & Forms