Don't Miss These Announcements
Emergency Notice - School Closed on Friday, November 16, 2018
Kentfield School District - Bacich and Kent Schools - will be closed Friday, November 16, due to the smoke. This closure includes Kent's Teens in Transition, Bacich Parent-Teacher Conferences, any field trips and professional development. We will be in communication over the weekend if it is necessary to close on Monday.
Para español haga clic aquí / Click here for a Language Translation of Newsletter
El boletín se convierten utilizando Google Translate. Entendemos que esto no es una traducción perfecta, sin embargo, esperamos que sea útil para las familias de que hablan español. Si tiene alguna pregunta sobre la información, póngase en contacto con nosotros.
This translation is provided by Google Translate and opens in Spanish, but can be used for other languages. We understand that Google Translate is not a perfect translation. Please contact us if you have any questions.
Bacich Canned Food Drive - through November 21, 2018
Bacich Student Council is holding their Annual Canned Food Drive. The collection barrels are in the front of the school and in the quad.
Let's make sure no one is hungry this holiday season and fill those barrels! All donations will go to the Marin Food Bank.
6th Grade Girls Basketball Coach Still Needed
Coaches are needed for the 6th grade girls basketball team. Please contact Ryan Palmer at rpalmer@kentfieldschools.org if you or anyone you know would like to coach.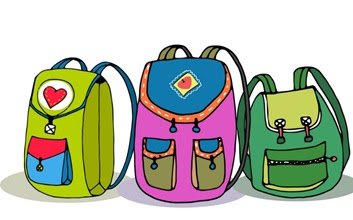 More Love in a Backpack
Once again we are collecting items for students affected by fires. Please visit KSPTA.org to find out how you can help.
Click here to view the item list and please remember that must be new and/or in original packaging.
Items can be dropped outside of the office at Bacich, or in front of Room 34 at Kent.
Stay tuned for information regarding when and where we will be sorting and stuffing the backpacks.