Kent News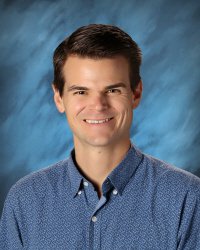 Greetings Kent Community,
Next month at Kent our entire school community will engage in an All School Read of the novel Refugee, by Alan Gratz. Through this shared study of a compelling story we hope to engage our student body in discussion of valuable themes, ignite a dialogue about the story school-wide, and to share in reading a great book.
The novel follows the story of three children from different countries and time periods as they struggle to find safety and security in foreign lands. In 1938, Josef and his family escape Germany during the start of the Holocaust. In 1994, Isabel and her family leave Cuba to escape poverty and the smothering effects of Castro's regime. In 2015, Mohmoud and his family flee war in Syria. Though separated by decades and thousands of miles, common themes arise in each family's journey and their struggles to find refuge.
Across our campus, excitement is building for this whole-school read. During the weeks of December 10th and December 17th, we will have a special schedule which provides for 30 minutes a day for reading Refugee at school. During this daily special reading period, all students and staff will be reading the book with their fifth period class group. We have planned for a variety of ways to make the book accessible for the many levels of readers at our school, including access to audiobooks as well as a daily read aloud by Ms. Jelen in the library. For students who have previously read the book, Mrs. Jelen has a long list of read-alike books about similar themes.
Following the All School Read, teachers and students will discuss and study the novel through experiences in Advisory and lessons integrated in core content classes. Our novel study will conclude with an author's visit from Alan Gratz in May. A huge thank you to Rebecca Jelen for coordinating this important effort at Kent, and to our PTA for supporting Mr. Gratz' visit through a generous KSPTA grant.
We will have copies of Refugee for any student who needs one. If your family is able, we do ask that you purchase the book for your child or check the book out at the library. Here is a link to an order form if you choose to order the book through Books Inc. Students need to bring their books to their 5th period class by December 3rd, so that we can ensure that every student has a book by the start of our All School Read on December 10th.
I read Refugee last summer and I strongly recommend the novel, even for adult readers. Read with us, and join the discussion!
Grant Althouse
Kent Principal
Kent Announcements
Kent Events – Mark Your Calendars
Thursday, November 29, 2018: Kent Author's Chair/Expressions 8 event, 6-7:30 p.m.
Good Eggs Fundraiser
Funds raised will be used to purchase the book Refugee for our "One Book School" read in December and to bring the author, Alan Gratz, to campus in the spring.
Sign up here using the code: FALCONS2018. View Good Eggs information flyer..
New customers get $15 off with this code and if 20 new customers join the fundraiser, our school also gets a $500 fundraising bonus.
Please read this letter outlining the request process for transcripts and teacher recommendation letters to apply to a private high school.
The final date to submit all requests for teacher recommendations and transcripts, to Kent, is Friday, December 7, 2018.
No requests will be accepted during Winter Break, as the office will be closed.
Students Applying to Transfer to Another Middle School
5th, 6th, and 7th graders applying to a private middle school or moving should contact Lisa Sandberg at lsandberg@kentfieldschools.org, so that she can facilitate the process.
Kent Library
Kent Site Council
Next Meeting: December 4, 2018, 3:30-4:30 p.m., Main Office Conference Room
All Kent parents are welcome to attend Site Council meetings. Please visit our Site Council page for meeting dates, agendas, and minutes.
Kent Athletics
Kent Resources & Forms