Kent News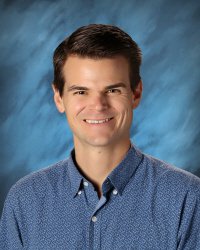 Greetings Kent Community,
In the days leading up to our Thanksgiving Break from school, eighth graders participated in a unique Kent program named Teens In Transition: Strategies for Informed, Responsible Decision-Making. The Teens in Transition program helps our eighth graders develop a sense of awareness and understanding of a wide range of health and sex related topics including growth and development, peer pressure, decision making, sexual harassment, sexual orientation, and affirmative consent.
A large team of Kent teachers, as well as a few Bacich staff, facilitated seminars and discussion sessions with small groups of eighth graders, creating safe spaces to explore these complex and sensitive themes. I learned a ton about our school and our students by serving as a Teens in Transition instructor this fall. I'm thankful that our school dedicates the time and resources to prepare our students to be responsible and informed teenagers and young adults. I'm exceedingly proud of our eighth graders for the mature way they discussed and debated these topics, and thankful for our dedicated teachers and counselors who supported our students in this work. This pause in our day-to-day academic program provided critical instruction at an important time in our eighth graders' development.
Next Monday, December 3rd marks the end of our first trimester of school. During these final days of the trimester please encourage your child to check-in with Aeries and with their teachers to ensure all assignments are submitted and assessments complete. First trimester grades will be available for students and families by Friday, December 14th. These grades and comments will give you and your student feedback about learning progress so far this year, and can be a great discussion starter about current successes, challenges, and accomplishments in anticipation of the start of the second trimester. With the second trimester comes a fresh start in core classes as well as adventures in new enrichments!
Grant Althouse
Kent Principal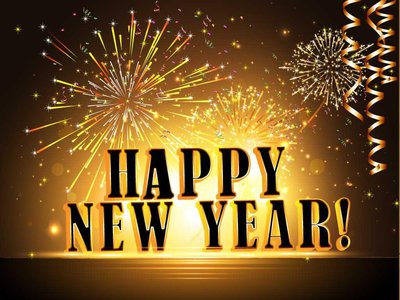 New Winter Tradition
After years of looking at how to upgrade Kent's winter celebration, I feel confident that the classes currently at Kent are the ones who can pull it off spectacularly! So, our new tradition instead of Candy Court will be ... drumroll please ... New Year's "Rockent" Eve! In an ever-changing world of many winter traditions, as well as Kent's commitment to spread kindness and inclusion, we will be upgrading our December 21st celebration to be one that all can celebrate: a New Year's kickoff. I am working with the Student Council leaders on specifics, but here's how you all can help you kiddos prepare at home:
The new color scheme will be silver and gold.
We wish to inspire the kids to wear 2019 glasses and party hats.
Innovative costuming to ring in the new year is encouraged!
While candy cane sales no longer make sense with the new theme, the kids are brainstorming another fundraising idea such as "Cookies and Cocoa" or cider.
Will we still have fun? Absolutely! Will some kids be disappointed? Probably. But we can assure them that change is good, helping others is amazing, and including everyone is a must. Let's kick off the new year with a bang, folks!
Thank you,

Melissa Stephens
Activities Director
Kent Library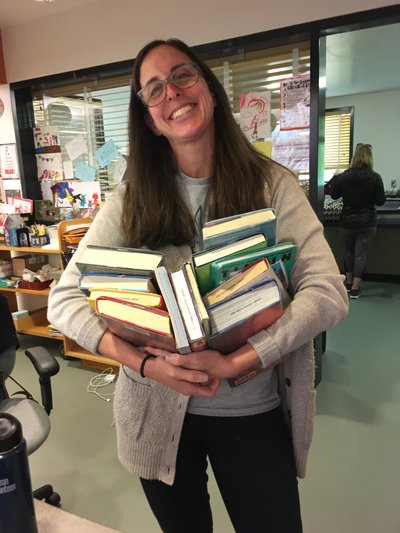 I hope everyone found time to relax with a good book during the Thanksgiving holiday! Break time is the perfect time to encourage your child to read and relax. There are so many incredible titles for young people right now, I can hardly keep up. Some books I have enjoyed recently are: Dry by Neal and Jared Schusterman, Hey Kiddo by Jarrett Krozocka, Tyler Johnson was Here by Jay Coles, Just Like Jackie by Lindsey Stoddard, and Louisiana's Way Home by Kate DiCamillo. Car trips are the perfect time to share an audiobook through Overdrive, the free app available through the Marin County Free Library system!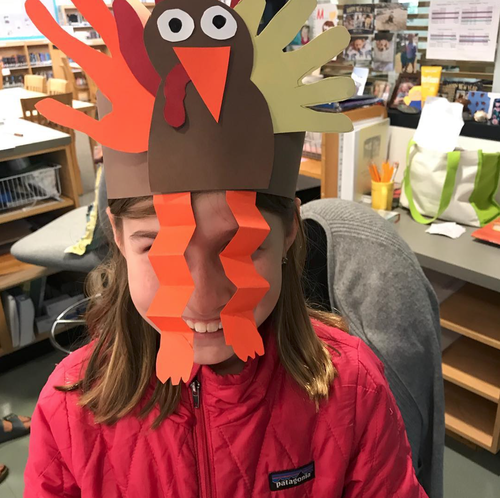 Give the Gift of Reading!: Kent Middle School has partnered with Laurel Dell Elementary, located in San Rafael, for our third annual holiday giving campaign. Please join us by donating a new book for each student at Laurel Dell Elementary. Students and teachers from Laurel Dell have shared their wish list with us so we can buy them the books they want to read!
Please see this link to sign up for a book for a child from our partner school. You may bring all donations to the Kent Library by Wednesday, December 12th.
Students will be raising money through fundraisers such as bake sales to purchase books, and we also encourage you to buy one and donate one at the KSPTA book fair the week of December 3rd. You can also purchase books locally at the Book Passage (mention Kent and a portion of your purchase goes back to our library!) or through an Amazon Smile set to Kentfield Schools Foundation (visit smile.amazon.com and then next to "supporting" select "Kentfield Schools Foundation"), which also generates money for our schools. Thank you for helping to make someone's holiday season brighter by giving the gift of reading!
All School Read Ahead! As you may already know, Kent students and staff will be participating in an All School Read of the book Refugee, by Alan Gratz, who will visit Kent in May. During the two weeks before winter break, we will have a special schedule where all students will read at the same time in their fifth period classes. We hope each student can obtain a copy of the book by December 3rd. They can pick up a copy either from a local bookstore, through our KSPTA book fair (you can pre-order the title using this link), or they can borrow a copy from the Kent library. Students who have already read the book are encouraged to bring their copy of the book into school as well, and we will provide alternative book ideas and activities for those students. This should be an incredible shared experience for our students! We encourage you to read the book as well as it will provide some really meaningful conversation starters for you and your family.
Author Visit with Gennifer Choldenko on November 29th: In conjunction with our upcoming KSPTA Book Fair, we had a visit from the Bay Area's own Gennifer Choldenko, author of the Al Capone series and other wonderful books. Many of us enjoyed her presentation last spring at the Kent Book Passage event, and she is an incredible speaker and presenter.
Mock Newbery Club: We have had two wonderful meetings with our Mock Newbery Club with Ms. Janney and Ms. Sterling. Our attendees include some incredibly enthusiastic fifth graders and a mix of students from grades 6-8. We are reading ten titles we think could possibly win this prestigious award, and we trade books and discuss them during each meeting. The conversations are inspiring and these kids are on fire with their reading! We will meet several more times before the awards are announced at the end of January. Here is the link for more information and the titles we are reading.
Laurel Dell After School Volunteer Program: Students visited Laurel Dell Elementary School to help in their after school program earlier this month. They played outdoor games, made crafts and had a blast with the younger students in the program. This is an ongoing program and we encourage all students to come to our next meeting to hear what it's all about. Our next visit will be on Wednesday, December 12th, and meetings will be announced on the Kent Falcon News.
Thank you,
Rebecca Jelen
Kent Librarian
Kent Announcements
Last Chance! Good Eggs Fundraiser Ends November 30th
So far, we have raised $69.55 to purchase the book Refugee for our "One Book School" read in December and to bring the author, Alan Gratz, to campus in the spring. If 17 new customers join Good Eggs, we can earn an additional $500!
Sign up here using the code: FALCONS2018. View Good Eggs information flyer.
New customers get $15 off with this code and if 20 new customers join the fundraiser, our school also gets a $500 fundraising bonus.
Please read this letter outlining the request process for transcripts and teacher recommendation letters to apply to a private high school.
The final date to submit all requests for teacher recommendations and transcripts, to Kent, is Friday, December 7, 2018.
No requests will be accepted during Winter Break, as the office will be closed.
Students Applying to Transfer to Another Middle School
5th, 6th, and 7th graders applying to a private middle school or moving should contact Lisa Sandberg at lsandberg@kentfieldschools.org, so that she can facilitate the process.
Kent Site Council
Next Meeting: December 4, 2018, 3:30-4:30 p.m., Main Office Conference Room
All Kent parents are welcome to attend Site Council meetings. Please visit our Site Council page for meeting dates, agendas, and minutes.
Kent Athletics
Kent Resources & Forms