District News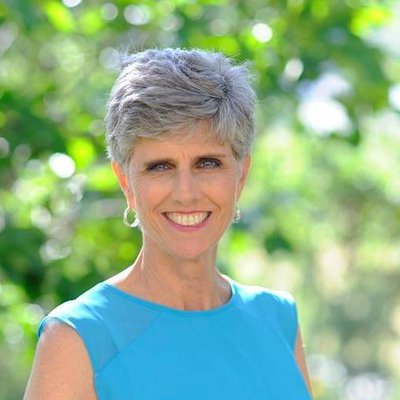 Dear Kentfield Community,
I rarely get a chance to be "the teacher" in a classroom full of kids anymore which is partly why I jumped at the chance to participate in Kent's initiative to deliver lessons on gender and gender identity to every Kent student this week. The other reason is because I am committed to making our schools safe havens for every unique member of our district - students and staff - and I was so happy to have the opportunity to walk my talk.
I was fortunate enough to visit fifth, sixth and seventh grades, and without exception, students were engaged and respectful contributors to the conversation. They were clearly interested in the topic and I think would welcome the opportunity to share their learning with you.
I echo Mr. Althouse's appreciation for the staff that made time to learn about the topic, practice lessons, and spend 80 minutes with students elevating their awareness of the spectrum of gender biology, expression and identity.
Finally, I want to appreciate Mr. Althouse and the Kent counseling staff for their leadership. Kent is a better place for having them guide us all through this complex topic.
Board Meeting Highlights - January 8, 2019
At its first meeting of 2019, the School Board enjoyed learning more about Math in third grade, Language Arts in fourth grade, and Teachers College Reading Workshop strategies in seventh grade. Katy Colwell's and Jenna Maioriello's students from the third grade class – Zachary Bessonette, Ethan Finkelstein, and Isabella Lo – shared their discoveries while learning multiplication using arrays. Fourth graders Grace Davidson, Rebeca Vera Rivera, Henry Jackson, Anastasia Lazarenko, and Blake Cussen assisted Maria Martin by talking about their poetry unit taught by KSPTA-grant-funded poet Claire Blotter, and read their original poems. Finally, Kent students Zachary Baumgarten and Bella Wagner led the Board through a reading lesson just as their teacher Julie Gallagher had done in class.
The School Board was informed prior to this meeting that longtime Board Member (13 years) and past President (8 years) Juli Kauffman resigned effective January 3, 2019. The Board moved to accept applications for the remaining two years of Ms. Kaufmann's seat (ending December 2020). All applications will become public record upon receipt by the District. An information session will be held on Tuesday, January 22, 2019, 6-7 p.m. at the District Office, 750 College Avenue, Kentfield, CA. Applications are due to the district by 12:00 p.m. on Friday, January 25, 2019, and interviews will be held in an open session of a Special Board Meeting on Thursday, February 7, 2019 at 4 p.m. in the District Office. Inquiries may be made by calling the District Office at (415) 458-5130 X 9, or by emailing Maureen Moulton, Executive Assistant to the Superintendent, at mmoulton@kentfieldschools.org.
The Board feels that the appointment process presents a valuable opportunity for the Kentfield School District to bring new perspectives to the Board, and encourages all qualified and committed people to apply.
The annual audit of the District's finances as of June 30, 2018, was presented by Stephen Roatch, CPA. The analysis included Measure D Bond Funds (Financial Audit and Performance Audit). The auditor found one instance where a charge was made to the bond fund in the wrong fiscal year, but that was corrected. No other findings were made and Mr. Roatch affirmed the strong fiscal health of the district.
School Board
Board of Trustees Open Seat Information
Information Session: Tuesday, January 22, 2019, 6-7 p.m. at the District Office.
Applications due to the District Office by noon on Friday, January 25, 2019.
Interviews will be during open session of a special board meeting on February 7, 2019 at 4 p.m. at the District Office.
Next Regular Meeting: February 12, 2019 at 5 p.m. in the District Office.
The Agenda will be posted by 5 p.m. the Friday before the meeting.
Thursday, January 17, 2019, 5:45-7:00 p.m., District Office
Wednesday, January 23, 2019, 9-10 a.m., District Office
Tuesday, February 5, 2019 9–11 a.m., District Office
Monday, February 11 2019, 1-2 p.m., District Office