kik News
Save the date for the kik A Night in Hollywood auction, Saturday, May 11th.
Can you help out the auction team by donating an item? Vacation homes, wine, golf, special experiences like talk shows and concerts make the most money for our school. Contact mandy.willian@gmail.com and wagner1130@gmail.com if you can help.
Any contribution at any level makes an impact on our schools.
Help us reach 100% participation for our schools.
kik Speaker Series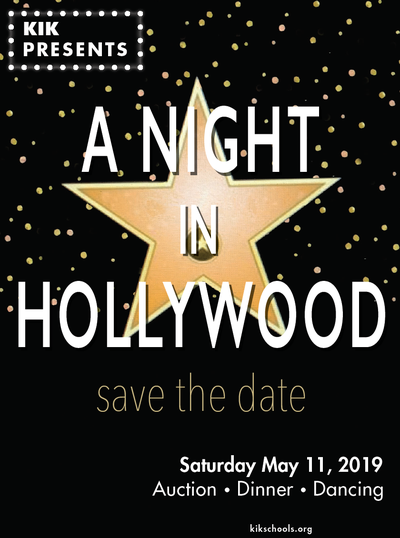 Save the Date! kik Auction | Dinner | Dancing
May 11, 2019