Kent News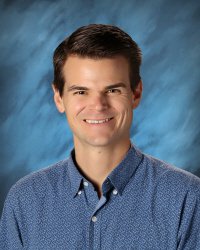 Greetings Kent Community,
This next week we celebrate the progress of our many young musicians at Kent through three evenings of winter concerts in our multi-purpose room. Please join us to experience the songs our students have prepared!
Experiences with music education were transformative for me growing up. Starting with piano and saxophone in elementary school, I eventually played alto and baritone sax all three years in middle school, including lugging that baritone saxophone in marching band my last semester of eighth grade. I loved every minute of it. I still maintain connection with my middle school band teachers, Mr. Brigham and Ms. Boudreaux, who both provided me with guidance and modeling in musicianship, responsibility, and creativity.
Any visitor to our new music room will quickly understand the depth of learning happening within. Under the capable and experienced guidance of Mr. Michael Martinez, our students are learning rhythm, harmony, melody, composition, and instrumentation. The sound produced by these ensembles reflects wonderful collaboration and growth, and I could not be more impressed by what our students are learning about music. It's also clear to see that Mr. Martinez creates a safe space for our children to explore and create, and the benefits being realized through Kent music education go way beyond music, fostering increased confidence, sense of purpose, patience, discipline, and inclusion. Next week provides us with an opportunity to celebrate all of this, and to show our students that we value music and the arts!
So, please come join us for one of all of our winter concerts! Fifth grade band plays on Tuesday evening, sixth grade and 0 period bands play on Wednesday evening, and sixth grade and 0 period choirs perform on Thursday evening. I look forward to enjoying these concerts with you!
All my best,
Grant Althouse
Kent Principal
Kent Announcements
Fifth, Sixth, Seventh, and Eighth graders may take the District's YouthTruth Student Survey.
Please note: the newsletter on 1/24/2019 incorrectly stated that fifth graders would be given the middle school survey. These students will receive the elementary school survey. Sixth, seventh, and eighth graders will receive the middle school questions.
Please read the District's newsletter section for more information on this survey.
Tdap vaccine proof due by January 25, 2019.
Students who do not provide the updated proof of immunizations will be unable to register for seventh grade enrichment classes.
Yearbook Are Now On Sale!
Don't miss out on this important memento for your Falcon! Just go to this link: www.yearbookordercenter.com. Our school code is 7587.
Nameplate options will only be available through January, so get those requests in early.
Check this page for graduation fundraising events, committee meeting dates, volunteer sign-ups, graduation events, and forms.
Kent Events
Tuesday January 29, 2019: 5th Grade Band- Winter Concert, 7-8 p.m., Kent MP Room
Wednesday, January 30, 2019: 6th Grade and 0 period Bands - Winter Concert, 7-8 p.m., Kent MP Room
Thursday, January 31, 2019: 6th Grade and 0 period Choirs - Winter Concert, Kent, 7-8 p.m., MP Room
Wednesday, February 6, 2019: Pizza fundraiser for 8th grade graduation after school sale, 1:15-2 p.m.
Kent Site Council
Next Meeting: February 5, 2019, 3:30-4:30 p.m., Main Office Conference Room
All Kent parents are welcome to attend Site Council meetings. Please visit our Site Council page for meeting dates, agendas, and minutes.
Kent Resources
Please visit our Kent Families page for information such as the Bell Schedule, Parent Handbook, and other important resources and forms.