District News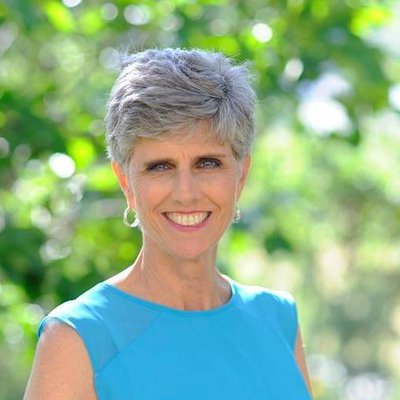 Dear Kentfield Community,
As you know, I made a decision this morning to send students home from both of our schools due to the power outage at Kent that had lasted for close to two hours and for which no end time was available. Our systems are intertwined between our two schools, so even though Bacich had not lost power, their telephone systems would have become unusable before the end of the school day.
Safety is our first concern. The ability to communicate with our families and outside emergency services was compromised in this situation, so I decided to close both schools for the remainder of the day.
Shortly after sending the first notice of this decision, the lights came back on at Kent and I sent the second communication stating that school would now continue, but that I had no guarantee that power would stay on for the rest of the day.
Our systems for releasing students to parents and other adults in this type of situation were put to the test today in a much more authentic way than they are during our annual disaster drills. We are taking the lessons learned from this as the silver lining from a scenario that was logistically challenging.
One lesson we are already acutely aware of is the importance of families keeping their Aeries Emergency Contacts up-to-date and including anyone who might pick up their child.
If you did not receive any notices from me today about the closure/non-closure, you may have set your Notification Preferences during registration in the Aeries parent portal to "Do Not Contact." The other options are to receive "General and Emergency Announcements" or "Emergency Announcements." If you wish to have your preferences checked and/or changed, please contact data@kentfieldschools.org.
We so appreciate everyone's patience and understanding as we connected students with their family and friends who were authorized to take them home.
We fully expect school to be open tomorrow as the forecast is for the rain and wind to lessen, which we hope means the power will remain on.
Enjoy the four-day weekend,
Budget Information Meetings
Meetings Open to the Public
March 4, 2019
8:30 a.m.
KSPTA Meeting,
Kent Library
March 5, 2019
3:30 p.m.,
Kent Site Council Meeting,
Kent Office Conference Room
March 14, 2019
3:45 p.m.
Finance Committee Meeting,
District Office
March 21, 2019
6 p.m.
ELAC/DELAC Meeting,
District Office
The Budget Information presentation was featured at the Bacich Site Council meeting on February 4, 2019.
School Board
Next Meeting: March 12, 2019
Regular meeting: 5 p.m. in the District Office.
The Agenda will be posted by 5 p.m. the Friday before the meeting.
Board Meeting Highlights – February 12, 2019
At its regular meeting on Tuesday, the Board of Trustees enjoyed a comprehensive presentation on the status of the district's technology and innovation programs from teachers Michael Bessonette and Peter Goetz, and Technology Director Andrew Korff. Several students also joined to demonstrate ways they use technology and employ innovation at Bacich and Kent. Second graders Will Orlick and Eleanor Hershman; third grader Kate Miller; fourth graders Savannah Ferrari and Chase Hatch; sixth graders Skyla Thomas, Sadie Kawaja and Odin Palen; and eighth graders Bryce Kim, Lauren Mann, and Max Malone demonstrated everything from coding to T-squares, illustrating the wide range of possible learning opportunities available in our district using the disciplines of Science, Technology, Engineering, Art, and Math (STEAM). The Board has decided to agendize a discussion of all they learned from the staff/student presentation and audience comments at its March 12 meeting. The agenda for that meeting will be posted on March 8th with the approximate time the discussion will be held.
Immediately following the presentation, David Riedel was sworn in as the newest Trustee. David was selected by the Board last week. He is the president and founder of Riedel Research Group, a parent of two district students, and former Board member of the Kentfield Schools Foundation – kik. Welcome, David!
The Board voted to adopt the 2019-2020 calendar following its acceptance by the teachers' association. Highlights include: September 3, 2019 – first day of school; June 12, 2020 – last day of school; October 9, 2019 – school holiday; December 23, 2019 to January 3, 2020 – winter break.
Kent Counselor, Heidi Longo, shared highlights of the counseling program, including the recent lessons for eighth graders on Signs of Suicide. Students frequently cite stress as a contributing factor when they find themselves depressed, and these feelings often lead to substance abuse. Kent's counseling staffing is the equivalent of one full-time person and one ⅔-time person, in addition to two interns. Students may self-refer, refer their friends, or parents may call to ask that a counselor check in with their child.
The district's newly-compiled Comprehensive Safety Plan was approved by the Board. This evolving plan is intended to address the wide range of issues related to safety on school campuses in addition to disaster preparedness: child abuse reporting requirements, discipline, harassment policies, and ingress/egress procedures, among others. The plan is available online, and we welcome your input. Please contact lschott@kentfieldschools.org with any comments.
District Committees
Thursday, March 14, 2019, 3:45-4:45 p.m., District Office
English Language Learners