Bacich News
Bacich Announcements
It is time for Pennies for Patients again!
March 1-15, 2019
The fundraiser benefits the Leukemia and Lymphoma Society.
Students will bring home collection boxes in their Friday folders on March 1, 2019.
Current Fourth Grade Families:
5th Grade Registration Event at Kent on Wednesday, February 27, 2019, 1:30-3 p.m., Kent Office
Please download and complete this Proof of Residency (POR) Affidavit before the registration event.
Bring the form and your supporting documents with you to the registration event.

As described on the Affidavit, you must submit two items from the Category 1 (the first column) and one item from Category 2 (the second column).
March 20, 2019, 1-3 p.m., Bacich Office
Bacich Office staff will be available to assist parents of incoming Kindergarten students who may need help with the registration process. We will also be available any other day as well with an appointment.
Parents will need to bring all of the Proof of Residency documents as well as a birth certificate and current immunization records.
Bacich Site Council
Next Meeting: March 4, 2019, 3-4 p.m., Bacich Library. All parents are welcome to attend.
Bacich Library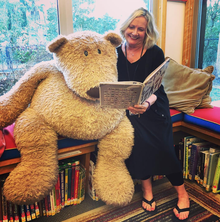 Winners of 2019 Book Awards
The 2019 Caldecott Medal was awarded to Hello Lighthouse by Sophie Blackall.
"Masterful ink and watercolor illustrations illuminate the story of a lighthouse and the family inside. Stunning images of the lighthouse in all kinds of weather alternate with views of intimate interior detail and circular motifs. Blackall's skill with composition, line and close attention to detail have created an exquisite book." (American Library Association)
The 2019 Newbery Medal was awarded to Merci Suárez Changes Gears by Meg Medina.
"Using humor and grace, Merci, a charming and plucky protagonist, cycles through life's challenges with the support of her intergenerational family. This richly nuanced novel tackles the complexity of navigating a multicultural identity amidst changing family dynamics." (American Library Association)
The 2019 Geisel Award was awarded to Fox the Tiger by Corey R. Tabor.
"Tigers are the best, or so thinks Fox. With a big imagination (and a little bit of paint), he transforms into a growling, prowling tiger. Soon his friends Turtle and Rabbit are likewise inspired to embody their dreams as a zipping, zooming race car and a beeping, booping robot. Despite their rained-out celebration, Fox learns to appreciate that he, in his own special way, is also the best." (American Library Association)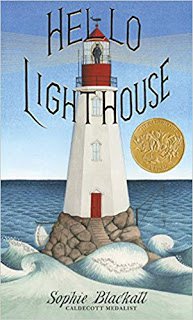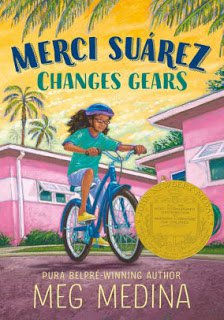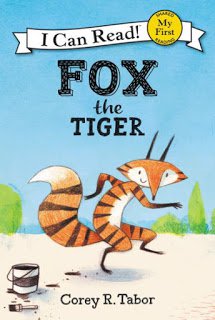 Congratulations to the winners! Come to the Bacich Library to check out these award-winning books!
Susan Warnick
Bacich Librarian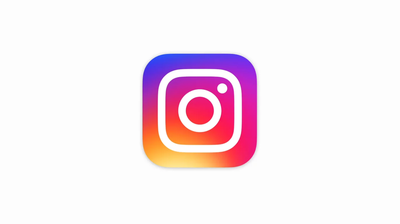 Follow Bacich on Instagram
Bacich Construction