Kent News
Kent Announcements
Attention Seventh Grade WEB Leader Hopefuls - Applications due Friday, March 15, 2019
Applications are due Friday, March 15, 2019. Ms. Stephens has the forms in room 34. Come down and get one if you feel like you would be a valuable student leader at our school!
Spring Dance
The seventh and eighth grade spring dance will be Friday, March 15, 2019 from 7-9 p.m. in the gym. Tickets are $5 each and will go on sale Friday during lunch and at the door. The theme is Candy Land, so dress colorfully and creatively and make your way through the Peppermint Forest to the dance!
Parents: if you would like to chaperone this fun event, please email Ms. Stephens!
Together We Can!
Sign Up Here to participate in the new community service initiative.
Yearbook Are Now On Sale!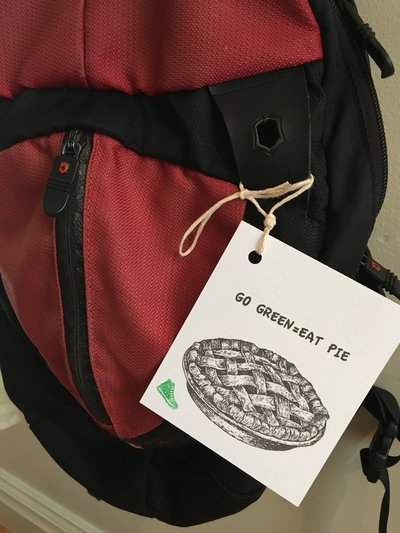 Kent Eco Action Club: Go Green = Eat Pie
Today, Pi Day, Kent students were able to pick up their Go Green = Eat Pie backpack tag from the Eco Action club.
Use eco-friendly transportation to get to school to have your tag stamped three of the following four dates and you will earn a ticket to receive a piece of pie!
Walk/Bike/Skateboard/Scooter or Park and Walk (at least 10 min.)
March 14, 15, 21, 22, 2019
Kent Site Council
Next Meeting: April 2, 2019, 3:30-4:30 p.m., Main Office Conference Room
All Kent parents are welcome to attend Site Council meetings. Please visit our Site Council page for meeting dates, agendas, and minutes.
8th Grade Announcements