District Newsletter
January 4th, 2021
Kentfield School District News
Para español haga clic aquí / Click here for a language translation of newsletter
---
Dear Kentfield School District Community,
Happy New Year! I hope you enjoyed some rest and relaxation over these last two weeks and are looking forward to a brighter 2021. This past year challenged us in ways we couldn't have imagined, but through perseverance we made it. As we begin this new year, I am looking forward to a year full of hope, joy and new opportunities!
In February of 2020 the Kentfield School District (KSD) adopted a new strategic plan that defined KSD as a school district which:
offers a rich, high-quality education that is physically and emotionally safe;
values social emotional learning and character development alongside academics;
inspires students to pursue their passion through student-centered, inquiry based and innovative instructional practices; and
is welcoming, inclusive, well-maintained and conducive to optimal student learning
In a school year with so much uncertainty – let's use this description of who we are to help inspire our path forward. This week's principal letters (Bacich and Kent) offer further insight as to how staff are using student performance data to analyze and adjust instruction in order to enhance student learning and keep our focus on creating a robust and high-quality program we are committed to offering.
Last week Governor Newsom provided additional direction for school operations through his unveiling of California's Safe Schools for All Plan, and today Marin Public Health leaders shared current transmission data in our community as a whole and in our school system. Through using these resources and focusing on the science behind this continuous evolving health pandemic, I am confident that we can continue to mold our educational program to support the academic and social emotional progression of our students.
For this second half of the school year let's come together to think boldly, focus on our common goal of what's best for students and overcome the various obstacles set before us. Let's move into 2021 as a unified community focused on creating a better tomorrow for our students.
With Gratitude,

Upcoming Events
*For security, Zoom links and passwords for events are not posted on the District website, and are sent through ParentSquare.
Daily: Virtual Crossing Guard with Ms. Stephens, 7:55-8:30 a.m., Zoom
January 4-8, 2021: Distance learning for all learners
Tuesday, January 5, 2021
COVID-19 Testing at Bacich and Kent – must be pre-registered to participate, see below for other Marin County COVID-19 testing options.
Kent Site Council meeting, 3:30-4:30 p.m.
January 11-15, 2021: Resume Hybrid Learning – Cohort A in-person
Monday, January 11, 2021
Tuesday, January 12, 2021
Wednesday, January 13, 2021
January 18-22, 2021: Resume Hybrid Learning – Cohort B in-person
---
District Announcements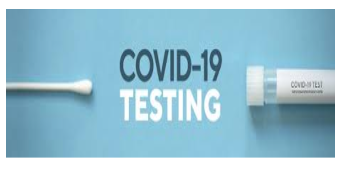 COVID-19 Testing Opportunities
COVID-19 Testing at Bacich and Kent - January 5, 2020
The KSD is hosting local COVID-19 testing at both school sites for all staff as well as members of our school community. The deadline to sign-up was Thursday, December 31st. We strongly encourage everyone in our community who are unable to follow Marin Public Health guidelines to be tested during the week of January 4th. Please see the other Marin testing options below if you were unable to register for on-campus testing.
Marin County COVID-19 Testing
Public Health Testing – Curative: Marin County Public Health offers five-day a week communitywide Curative COVID Testing opportunities. Appointments will be opened 4 days prior to testing day. For more information click here.
Whether your family is insured or not there are free and easy testing options in our county.

School Board & District Committees
Safe Routes to School
Bacich News
Report Cards
Aeries is currently working to identify and resolve the issue we are having with Trimester 1 report cards.
In the meantime, there is an alternate page for viewing grades. In the Aeries portal, go to Grades > Standards Based Report Cards - you will be able to view your student's grades, but not in report card format. Please do not use the "print" button, as that interacts with the module Aeries is working to fix. (See images below for more report card viewing help.)
If you would like a printed report card, please contact Lynn Bartha in our front office, lbartha@kentfieldschools.org.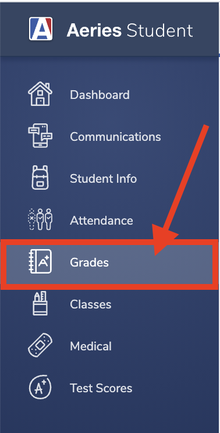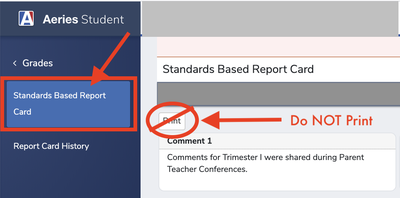 Bacich earned a Silver certification from Zero Waste Schools Program for 2019-2020!
Great job to all of you who were involved in this effort last school year! Congratulations! See the message from Zero Waste Schools Program below:

Congratulations to all of the schools that received Zero Waste Certification in the 2019-2020 school year! Although we can't gather this year to celebrate your accomplishments, we wanted to send this message to express our appreciation for your dedication to reducing your waste and fostering a culture of environmental stewardship at your schools. A huge thank you from the Zero Waste Schools Program to the staff, teachers, and students who worked so hard to achieve certification last year. To celebrate certifications, schools will be receiving a banner, plaque, and monetary award in the mail at the beginning of 2021.
Bacich Library Check Out and Curbside Pick Up
Please email the titles you want to check out to Librarian Ms. Warnick (swarnick@kentfieldschools.org).
Curbside pick up available every Friday in front of the Bacich Office.
The books will be placed in plastic bags with your names on them on a cart.
See the library blog for instructions on how to access the Alexandria Library Catalog to look for books.
Please return books on Friday in the red plastic bin labeled, "Return Bacich Library Books Here" in front of the office.

Bacich Yearbook
Photos can be submitted to bacichyearbook2021@gmail.com. Please follow the instructions below when sending your photos.
The images must be .jpg, .png, or .tif files and must be at least 300ppi resolution.
Please provide the following information with each image:

FIRST NAME and LAST NAME for the main student featured in the image (or the left-most person).
Grade of student(s) in photo.
Description.
Additional names separated by commas.
Kent News
Kent Counselors Wellness Hub: Easily access resources to help navigate this challenging time. The Counselors at Kent Middle School are here for you!
---
Kent Library News
Got Books?!
If you have recently added some new book fair books to your shelf, it's likely you have some books to give away! If so, bring them to Kent for our book bags! We will be accepting new and gently used books for students in grades 5-8 to add to our grab bags of books. Thanks to all who have donated already. I estimate that we have given away over 500 books already! Wow!
Curbside Pick Up!!
If your child would like to check out a book from the Kent library, they may do so by emailing me at rjelen@kentfieldschools.org. I will pull the book, if it's available, and it will be on the cart by the gate with your child's name on it for one week. Returns can go on the same cart. Thanks!
All School Read Ahead!
This month we are reading our all school read book for 2021, This Promise of Change: One Girl's Story in the Fight for School Equity. You may purchase this title through the Book Passage or the store of your choosing or check it out of the Kent library or your local public library. Students will be reading the book with their homeroom classes and are not required to have a book in hand, as we will be providing opportunities for listening to the book and in-class discussion. I do recommend you purchase a copy, as it's an incredible true story for the whole family. You can find more information here. On January 25th, we will welcome the authors Jo Ann Allen Boyce and Debbie Levy for a virtual visit!
Book of the Day Welcomes Submissions for Squawk Talk
Does your child have a book they just read that they can't wait to tell others about? Have them create their own Book of the Day segment for our daily Kent podcast, Squawk Talk! They can use this script to create their content and then record using a phone or an online tool like Vocaroo. Segments should be around one minute and can be emailed to me at rjelen@kentfieldschools.org. What are you reading?
---
Kent Yearbook Information
KSPTA News
Next General KSPTA Meeting: Monday, January 25, 2020, 7-8:30 p.m.
Kentfield families and members will receive the Zoom link and password. If you do not receive the link, please contact info@kspta.org.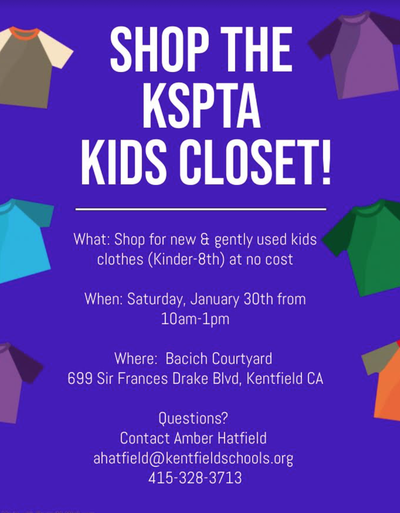 Start setting aside your gently used children's items for the KSD Kids Closet, launching soon. We will collect donations of new and used clothing in excellent condition to create a closet for KSD families in need of children's clothing.
Details coming soon, stay tuned!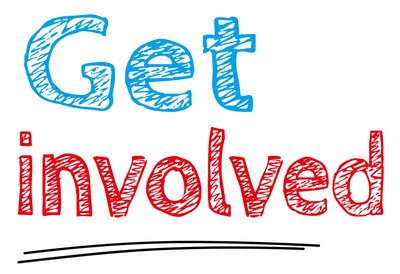 Join the Nominating Committee
KSPTA is an all-volunteer organization, and we're always looking for new voices and leaders in our community. Our Nominating Committee works to identify and recruit leaders for roles ranging from the Executive Board to Bacich Halloween Parade coordinator. "Nom Com" meets (virtually this year) in February or March at least once, usually twice. If you are interested in serving on this committee or becoming a leader in your KSPTA, please email president@kspta.org.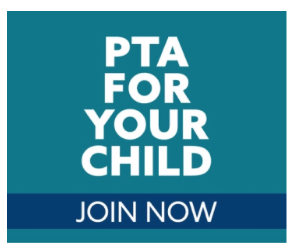 Thank You New PTA Members!
Thank you to those of you who joined during our Membership Month! There's still time to join and support our schools.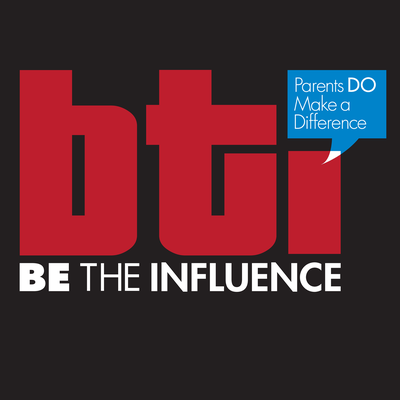 KSPTA is proud to support Be The Influence!
To get up to speed about adolescent substance use in Marin, consider joining Be the Influence (BTI). Be the Influence (BTI) is a parent education and support program on adolescent substance use in Marin. It started at Redwood High School and now has spread to all public and independent middle and high schools in Marin.
Check out their website and consider joining other Kent parents to be in-the-know and get effective parenting tips.
You can make an optional BTI Parent Agreement or simply sign up to receive their bi-monthly newsletters.
You may also follow BTI on Facebook. It's never too early to get educated and start talking with your child about this important topic!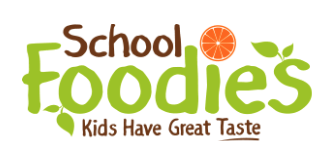 New School Lunch Program with School Foodies
Order online, pick up at Kent for the week. Choose which weeks you order, and order for the whole family!
Sign up at schoolfoodies.com, registration code "bacich" or "kent"
School Foodies pick up time: Mondays, 12:15-1:30 p.m. at Kent, except for when Monday is a holiday.
Distance Learning Resources at KSPTA