District Newsletter
January 11th, 2021
Kentfield School District News
Dear Kentfield School District Community,
Thank you for your continued cooperation as we navigate our educational system while in a Stay at Home Order. Today our school sites resumed Hybrid Instruction through welcoming back students with smiling faces and an excitement to re-engage in school-based learning. Below are some general updates and district information.
Vaccination Update
This past week our local public health continued to offer further clarity and information related to the vaccination distribution for Marin County. Currently Phase 1A - Tiers 1-3 are in the process of receiving the vaccination, and there is a plan to move to Phase 1B in late January - early February. Please note school staff are prioritized in Phase 1B-Tier 1, which means we may have a vaccination available for us shortly. To learn more about the phasing model please reference here.
COVID-19 Testing Information & Update
Last week the KSD hosted COVID testing at both school sites. Three hundred and twenty-two community members (322) were tested inclusive of school staff, students and local residents. The results yielded three (3) positive, four (4) indeterminate, three-hundred and fifteen (315) negative test results. We are planning forward for our next on-site testing to happen on January 25th at Kent Middle School (sign up will be forthcoming). To learn more about available testing in Marin click here.
KSD - KTA Negotiations Update
The KTA and KSD negotiators met on Thursday, January 7th and reached a tentative agreement related to in-person student instruction, perimeter language, current grievances, and the unfair labor practice filing. Further details related to the agreement will be shared with KTA membership on Monday January 11, and with the KSD community at the January regular meeting of the Board of Trustees.
Thank you for your continued support as we work together to decrease the transmission of the virus and keep our school community as safe as possible.
Take Good Care,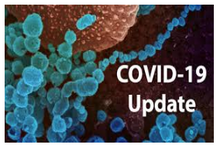 Stay-At-Home Orders, Key Points & Resources:
"All gatherings with members of other households are prohibited except as expressly permitted." Per the Order, permitted gatherings include: organized sports/activities, childcare and/or outdoor recreational activities (hiking, biking, surfing, etc.)."
The Travel Advisory provides that intra-state travel threatens to exacerbate community spread within California—particularly because travel itself (especially the use of shared conveyances in air, bus, or rail travel) can increase a person's chance of spreading and getting COVID-19. Postponing travel and staying home is the best way to protect yourself and others from COVID-19.
The Regional Stay at Home Order states "Nothing in this Order prevents any number of persons from the same household from leaving their residence, lodging, or temporary accommodation, as long as they do not engage in any interaction with (or otherwise gather with) any number of persons from any other household"
Reference the Essential Workforce guide to determine permissibility of activities and mixing/gathering for work related activities.
Guidance Related to Cohorts offers information necessary for in-person child supervision and limited instruction, targeted support services, and facilitation of distance learning in small group environments for a specified subset of children and youth.
KSD Parent Handbook English - Spanish (approved and designed by Marin County Public Health) states children should not participate in more than three (3) cohorts.

What is a cohort? A cohort is a group of children who stay together to minimize COVID-19 exposure by limiting cross-over. Examples include an elementary school class, aftercare, a youth sports club, a recreational class. Your household and transportation group (e.g., bus) are not considered cohorts.
Upcoming Events
*For security, Zoom links and passwords for events are not posted on the District website, and are sent through ParentSquare.
Daily: Virtual Crossing Guard with Ms. Stephens, 7:55-8:30 a.m., Zoom
January 11-15, 2021: Resume Hybrid Learning – Cohort A in-person
Tuesday, January 12, 2021
Wednesday, January 13, 2021
Monday, January 18, 2021
Martin Luther King Jr. Day – no school
January 19-22, 2021: Resume Hybrid Learning – Cohort B in-person
Tuesday, January 19, 2021
Monday, January 25, 2021
Wednesday, January 27, 2021
---
District Announcements
Strategic Plan - Local Control Accountability Plan (LCAP) Development
The KSD is in the process bringing together the new Strategic Plan and the District's three year LCAP. We are soliciting community members to partake in an advisory group with various stakeholders to share perspective and help us formulate a path that is reflective of the Strategic Plan priorities adopted in February 2020. If you are interested in participating in this group please complete this form by Friday, Jan. 15.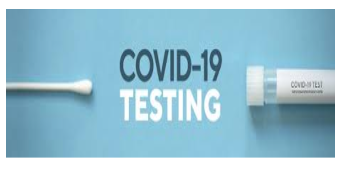 Marin County COVID-19 Testing Opportunities
School Board & District Committees
Next meeting: March 15, 2021, 10-11 a.m.
Safe Routes to School
Bacich News
Report cards are now available for viewing in the Aeries Family Portal
The issue with our database has been resolved, and Bacich report cards are now available to view, download, or print.
To access student report cards, log in to the Aeries Family Portal and click on Grades, then Report Card History.
If you would like a printed report card, please contact Lynn Bartha in our front office, lbartha@kentfieldschools.org.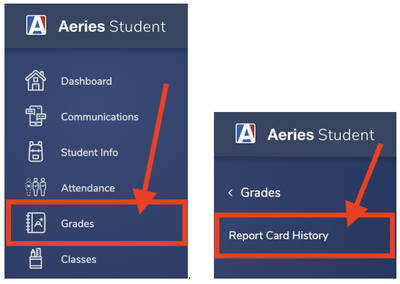 If Spanish has been selected as your student's correspondence language of choice, their report card is available in both English and Spanish. If you'd like to receive your student's report card in Spanish but don't see that option, please contact the office to make that update.


Bacich earned a Silver certification from Zero Waste Schools Program for 2019-2020!
Great job to all of you who were involved in this effort last school year! Congratulations! See the message from Zero Waste Schools Program below:

Congratulations to all of the schools that received Zero Waste Certification in the 2019-2020 school year! Although we can't gather this year to celebrate your accomplishments, we wanted to send this message to express our appreciation for your dedication to reducing your waste and fostering a culture of environmental stewardship at your schools. A huge thank you from the Zero Waste Schools Program to the staff, teachers, and students who worked so hard to achieve certification last year. To celebrate certifications, schools will be receiving a banner, plaque, and monetary award in the mail at the beginning of 2021.
Bacich Library Check Out and Curbside Pick Up
Please email the titles you want to check out to Librarian Ms. Warnick (swarnick@kentfieldschools.org).
Curbside pick up available every Friday in front of the Bacich Office.
The books will be placed in plastic bags with your names on them on a cart.
See the library blog for instructions on how to access the Alexandria Library Catalog to look for books.
Please return books on Friday in the red plastic bin labeled, "Return Bacich Library Books Here" in front of the office.

Bacich Yearbook
Photos can be submitted to bacichyearbook2021@gmail.com. Please follow the instructions below when sending your photos.
The images must be .jpg, .png, or .tif files and must be at least 300ppi resolution.
Please provide the following information with each image:

FIRST NAME and LAST NAME for the main student featured in the image (or the left-most person).
Grade of student(s) in photo.
Description.
Additional names separated by commas.
Kent News
Kent Counselors Wellness Hub: Easily access resources to help navigate this challenging time. The Counselors at Kent Middle School are here for you!
---
Kent Library News
Got Books?!
If you have recently added some new book fair books to your shelf, it's likely you have some books to give away! If so, bring them to Kent for our book bags! We will be accepting new and gently used books for students in grades 5-8 to add to our grab bags of books. Thanks to all who have donated already. I estimate that we have given away over 500 books already! Wow!
Curbside Pick Up!!
If your child would like to check out a book from the Kent library, they may do so by emailing me at rjelen@kentfieldschools.org. I will pull the book, if it's available, and it will be on the cart by the gate with your child's name on it for one week. Returns can go on the same cart. Thanks!
All School Read Ahead!
This month we are reading our all school read book for 2021, This Promise of Change: One Girl's Story in the Fight for School Equity. You may purchase this title through the Book Passage or the store of your choosing or check it out of the Kent library or your local public library. Students will be reading the book with their homeroom classes and are not required to have a book in hand, as we will be providing opportunities for listening to the book and in-class discussion. I do recommend you purchase a copy, as it's an incredible true story for the whole family. You can find more information here. On January 25th, we will welcome the authors Jo Ann Allen Boyce and Debbie Levy for a virtual visit!
Book of the Day Welcomes Submissions for Squawk Talk
Does your child have a book they just read that they can't wait to tell others about? Have them create their own Book of the Day segment for our daily Kent podcast, Squawk Talk! They can use this script to create their content and then record using a phone or an online tool like Vocaroo. Segments should be around one minute and can be emailed to me at rjelen@kentfieldschools.org. What are you reading?
---
Kent Yearbook Information