January 16, 2020
At its meeting on Tuesday, the School Board learned about student assessment in the Language Arts classes at Kent, and how certain grading practices are enabling students to improve their work by pinpointing feedback. Teachers Julie Gallagher and Christy Stocker were joined by two sixth grade students in this presentation of rubrics and feedback forms being used to help students take responsibility for their own growth in reading and writing.
Bacich Principal Sally Peck announced her retirement after 16 extraordinary years as that school's leader. Sally's tenure at Bacich began in 2004 when there were fewer than 500 students. She shepherded the campus through its period of 700+ enrollment and the recent construction projects which tested every aspect of Bacich's patience and tolerance. Sally's steady hand at the helm was key to our being able to finish those projects on time and within budget. Through massive curricular developments such as Common Core, to the advent of Transitional Kindergarten, to the maker revolution, Sally has been a step ahead and shoulders above the rest. Bacich has been an example to other schools, and Sally a mentor to innumerable administrators throughout the county. We will celebrate her many contributions to the district at the end of this school year.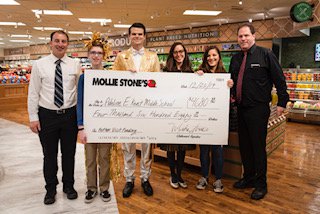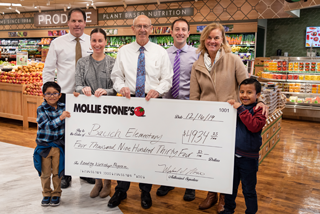 Right before Winter Break, Bacich and Kent received wonderful holiday gifts from Mollie Stone's - checks in the amount of $5000 each! Bacich will be using their funds to augment leveled libraries in the classrooms, and Kent plans to put its funds to use on copies of The Boy Who Harnessed the Wind, the visit by William Kamkwamba, and a mural planned to highlight the themes in the book.
Liz Schott
Superintendent